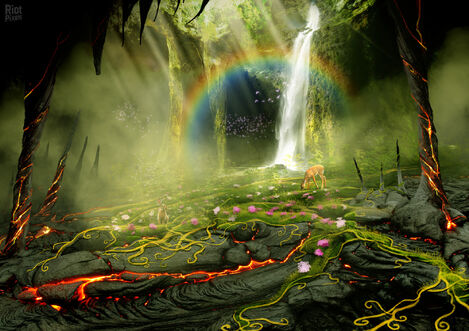 The last Overlord has been vanquished by the forces of The Shining Justice, led by a trio of champions – The paladins, Lady Clarissa the Vigorous and Sir Cedric the Cleanly, and a unicorn known simply as Sparkle. The actions of this group have created an encroaching plague of light known as 'The Golden' which cutifies and beautifies everything in its path.
Ad blocker interference detected!
Wikia is a free-to-use site that makes money from advertising. We have a modified experience for viewers using ad blockers

Wikia is not accessible if you've made further modifications. Remove the custom ad blocker rule(s) and the page will load as expected.