Circles of Power is a slaughter map that is pretty straight-forward; there are only a few resources available and due to the constant fire everywhere (the map is based on the Arcanium Mine) navigation is difficult. The map has, beside the tower portals also a few other objects on it:
Fire Spell
Red Minion Hive
Minion Totem
As with any multiplayer map, players start wearing unimbued Steel Armor without any corruption effects.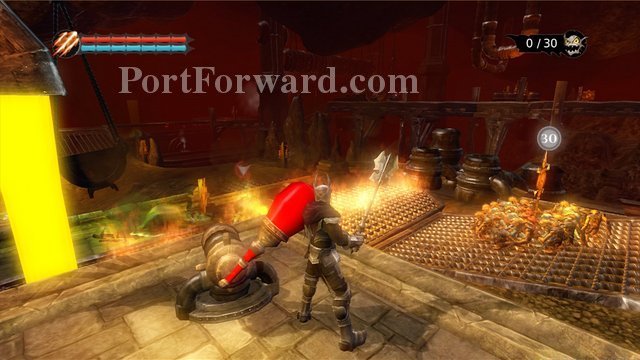 Ad blocker interference detected!
Wikia is a free-to-use site that makes money from advertising. We have a modified experience for viewers using ad blockers

Wikia is not accessible if you've made further modifications. Remove the custom ad blocker rule(s) and the page will load as expected.